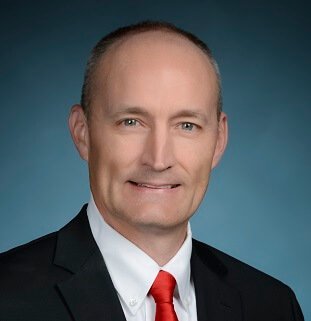 Jason F. Swift
President
Education
Bachelor of Science, Building Construction, 1992
Graduated Cum Laude
University of Florida, Gainesville, Florida
Registration
State of Florida Class A Certified General Contractor CGC-057668
OSHA 30 Hour Certification
Affiliations
Gulf Coast Builders Exchange, Board Member and Past President
Education Foundation Board Member, Past Chair
Sarasota County Sheriff's Office Charitable Foundation, Board Member
Jason has been working at Jon F. Swift Construction since 1989 and took over as President in 2009. He serves as the principal in charge of design and construction for all projects, reviewing budget estimates and schedule updates. He is also responsible for claims management and overall team deployment for all projects.
Jason has experience in all types of construction, but his specialty is in the education sector, where he has successfully renovated a variety of existing campuses without impact to the function or daily operations of the facility. Jason has been involved in small projects of no more than 500 SF and also massive and intricate projects valued at more than $19 million. He is experienced in estimating, permitting, project management, safety, staging and phasing plans, quality control, cost control and project scheduling. Jason makes a point of being on site often to obtain first-hand knowledge of how the project is progressing. In his spare time Jason enjoys running competitive events and spending time with his family.
Jon F. Swift
Chief Executive Officer
Education
Industrial Technology & Industrial Arts Education
Miami University of Ohio, Oxford, Ohio
State of Florida Certified General Contractor CGCA-16892
Affiliations
Rotary Club of Sarasota, Past President
Argus Foundation, Past President
Police Athletic League, Past President
Education Foundation of Sarasota County, Inc., Past President
Jon served as President of Jon F. Swift Construction for over 30 years. In 2009, he became the company's CEO when his son Jason took over as President directing the company's day-to-day activities.
A hands-on manager, focused on accountability, Jon has experience in all types of construction, but specializes in difficult remodeling and renovation projects. Jon's knowledge and expertise is known throughout the industry and the local community. For years he has dedicated both his time and talent to a wide variety of community programs and initiatives.
Jon prides himself on the quality of work that is performed by the company that bears his name. It is testament to the quality reputation Jon F. Swift, Inc. has created in the close-knit communities of Sarasota and the surrounding area.
Ross Russo
Vice President
Education
Bachelor of Science Building Construction, 1989
University of Florida, Gainesville, FL
Registration
LEED® Accredited Professional
OSHA 30-Hour Certification
Affiliations
USGBC, Florida Gulf Coast Chapter
Myakka River Branch, Board Member
Emerging Green Builders, Past Chair
Rotary Club of East Manatee, Past Chair
Venice Construction Board of Adjustment and Appeals
Ross joined Jon F. Swift Construction. in 2005. He is an accomplished professional and brings a wide variety of experience to the Swift team. Ross is a talented "team-builder" – uniting subcontractors to work together to accomplish the goals of each and every project he handles. Ross is an experienced estimator and project manager. Throughout his career he has successfully worked on large complex projects, as well as difficult renovations and additions on existing facilities. His ability to sequence and thoroughly plan activities allow him to adjust for unanticipated circumstances and react calmly to resolve issues with a positive attitude.
Because of his knowledge and experience, Ross has complete authority for all management decisions on his projects at Jon F. Swift Construction. During the preconstruction phase, he can perform life cycle cost analyses along with scheduling updates and budget pricing. Once construction begins, Ross has the authority to manage with complete responsibility for costs and schedule including site inspections of the work on a regular basis to ensure quality control. Ross also sees his projects through completion by managing the close-out and warranty phase.
Justin Williams
Project Manager
Education
Bachelor of Science in Social Science Education
University of Central Florida
Registration
OSHA 30-Hour Certification
Justin has grown through the company over the past 10 years and currently serves our team as a Project Manager. As a Project Manager, Justin's duties span both the areas of estimating and project management, helping the company to ensure a consistent project turnover from estimating to the field. Justin has experience in a wide variety of projects from new construction to remodels and renovations.